All three Karma books are now live on Amazon, Acx and iTunes. Will have promo codes soon so stay tuned!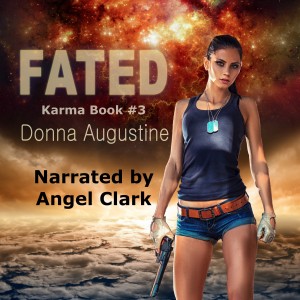 In other news, The Keepers is going to be in a box set with novels from six other authors. This is going to be a available for a limited time only, probably 3-6 months.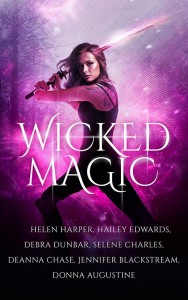 The Keepers
Two days ago, Jo Davids was a waitress by night and a college kid by day, with the unnerving problem of objects floating around her. One Day ago, Jo's sexy boss, Cormac, noticed her for all the wrong reasons when she witnessed a man transform into a monster in the basement of his casino. Today, Cormac ordered her shot.
Dire Straits
A half-dead daemon, a massacre at her based PI firm and evidence that suggests she's the main suspect for both … Bo Blackman is having a very bad week.
She might be naive and inexperienced but she's determined to get to the bottom of the crimes, even if it means involving herself with one of London's most powerful vampire Families and their enigmatic leader.
Dog with a Bone
Half-bloods with Thierry's skill set are given two options. They can join the conclave's marshal program, or they can pack their bags. Turn down the job offer, and you've just booked yourself a one-way ticket to Faerie.
Texas is the only home Thierry has ever known, and she's not going anywhere. Even if it means following in her notorious father's footsteps as a peacekeeper. But pinning on the badge opens her eyes to the fact sometimes fae need protection too, and that sometimes humans are the real monsters.
A Demon Bound
Samantha Martin is an imp, enjoying an extended vacation from Hell. All she wants to do is drink beer by the pool, play mischievous pranks on the humans, and get her hot neighbor in the sack. It's a relaxing break from her infernal home as long as she manages to avoid the angels, who won't hesitate to execute her on sight.
But when her naughty hellhound lands her in trouble with the local werewolf pack, Sam is blackmailed into helping track and catch a killer. The steps she must take to appease the werewolves will put her right in the crosshairs of the angels. And with angels, there is no second chance.
Influential Magic
Willow Rhoswen, part-time vampire hunter for the Void, is having a rough week. Four years after her twin brother's mysterious death, Willow's life is threatened and the director saddles her with a new partner—her ex-boyfriend turned vamp, David. But unsure of where David's loyalties lie, Willow turns to Talisen, her childhood crush, for help. Caught between two gorgeous men and a director who'll stop at nothing to control Willow's gifts, she'll have to follow her instincts and learn who to trust. Otherwise, she risks losing more than just her life.
Forbidden
Flint DeLuca and her dad have moved three times in the past year. But that's the life of a carnie. Even an ex-carnie like her. Her father swears this is the last move. All Flint wants now is to graduate from High School and put the carnival life behind her. Unfortunately, one of the two ain't gonna happen.
Cain. No last name. Wears shades in school. Dresses entirely in black. And only speaks to her when he's insulting her. And yet… there's something about the Goth boy that draws her like a moth to flame. God, she can't wait to graduate, only problem is she's pretty sure her high school's infested by vampires. Cain might be one of them. And for some reason, she seems to be on their menu.
All For a Rose
A tale as old as time… An enchanted rose. A witch's curse. A beast's temper. A maiden who can see the potential for good even beneath the scales of a monster. It's amazing what can transpire…All for a Rose.