After my brain is fried for the day, I like to unwind by poking wool. This is my latest little side project.
What you'll need:
Wool batting
Felting needle
Pipe cleaner
Black beads
Needle and thread
Some silkier wool for mane and tail
Some grey wool if you want to shade the hooves
This is how it always starts, just lump of loose wool, a needle and a cushion.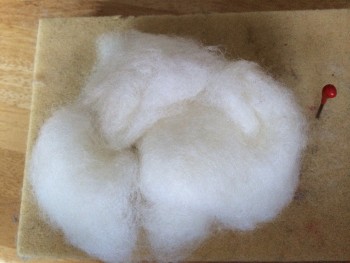 Start by making a basic form. This is accomplished by taking the needle and sticking it into the wool repeatedly. The fibers of the wool knot together.
Oops, I really should have added support for the legs since they are going to be so skinny. I'll have to do it now.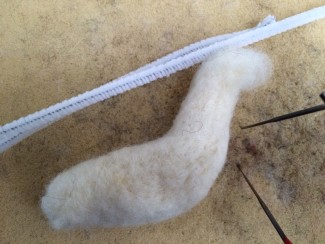 I'm taking a scissor with a good pointed end and cutting through the wool. Then I will drag my pipe cleaner through it. I'll do this for the front and back legs.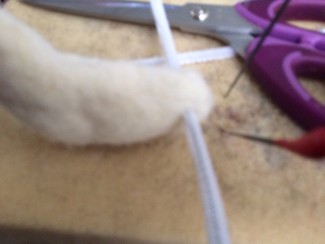 Build up the neck a bit.
Fill in some of the holes I cut with new wool and start building up the hind legs.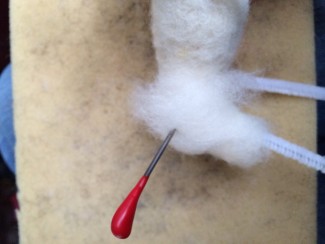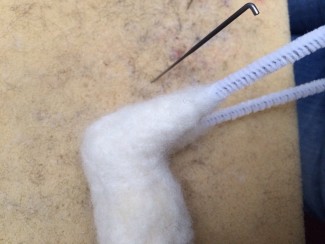 Build up the legs and start adding wool on for the head.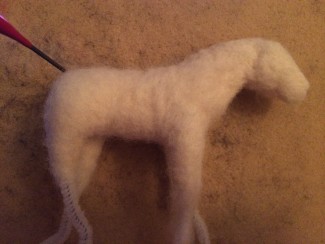 Add wool and just poke away.  Starting to make some definition around the head and legs.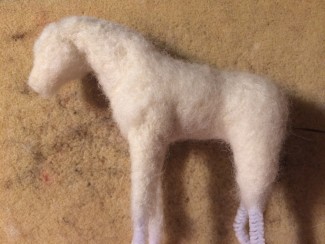 Adding wool to the lower legs is easier if you wrap it around tightly.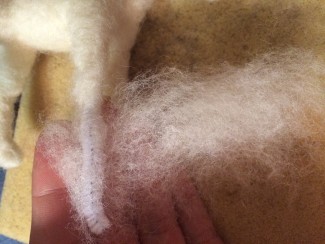 Wrap the wool as tightly as you can and secure it with some poking at the seams.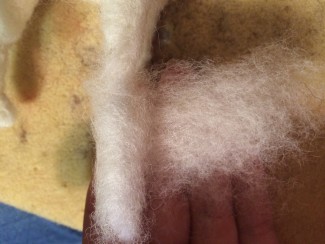 In this picture, you can see the definition I added to the upper leg.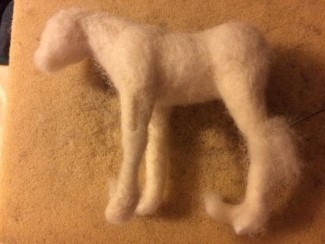 Make some ears. Leave loose wool on the bottom to attach with.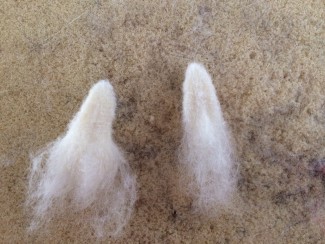 I added ears and cut out an eye socket.
Testing out different black bead sizes for the eye. Remember you are going to add some wool on top so a little big is better.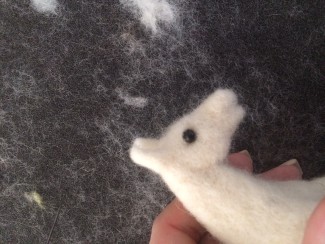 Sew on the eyeballs (black beads).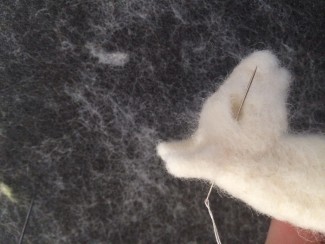 I added some wool on top of eyeball and I am laying some softer angora wool strands over neck for mane.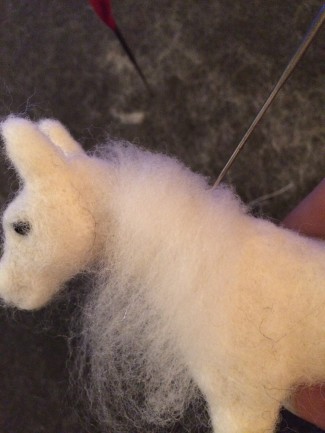 I poke in a straight line up and down the neck until the hair is secured.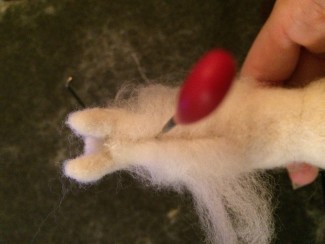 Gathered some softer hair into a tail and poked ends into back of horse.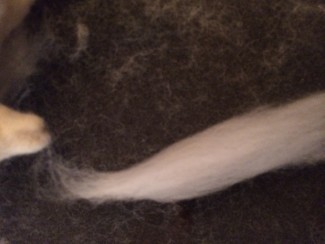 I trimmed mane hair and glued on a clay horn. I also lightly poked some loose wool over the hooves. poked at nostrils and basically fine tuned her.  Finished unicorn.