I'm happy to have Susan Illene by to answer a couple of questions. She's going to give away a copy of her book, Stalked by Flames, to two lucky winners she'll chose from the commenters next week.
Most embarrassing moment you've had recently?
When I slipped on my butt while trekking through a cave. In fairness, it was muddy and slippery, but I was still embarrassed. Also busted my shin in the hotel shower the night before (though no one knew about that until now). I think I was going through a clumsy period.
What are you toughest on yourself about?
Time management. I want to get even better at it.
Any guilty pleasures?
Lindt Lindor Truffles. I don't eat a lot of sweets like ice cream, candy bars, cake, or candy, but give me a bag of those truffles and they'll be gone fast. They are evil concoctions designed to tempt me!
What's your favorite way to decompress?
Binge on TV shows or read. It's even better if I can go out to the lake to do it.
What was the hardest thing you've ever written?
The last book in the Sensor Series was the hardest. I spent much more time on it than any other novel, wrote and rewrote many of the chapters until I was happy with them, and I stressed a lot trying to get everything just right. Also lost my grandfather during that period so that made things even more difficult.
Last movie or book that made you cry and why?
It was actually a TV show—The Originals. Season 3, episode 11 (titled "Wild at Heart") had me seriously crying during the last four minutes of the episode. Someone in the show had died who I didn't particularly care about, but it was a certain actor's reaction and brilliant performance in relation to that death that got me. There was a beautiful song played during the scene "Like I'm Gonna Lose You" sung by Jasmine Thompson that made me think of my grandfather who I'd just lost around that time so I was a bit more sensitive than usual.
What are you currently working on?
Book three of my Dragon's Breath series, titled "Forged by Flames" which will release in late October, 2016.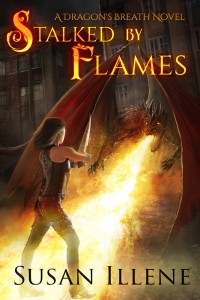 Bailey Monzac has just graduated college and is leaving town for her parents' ranch in Texas when a massive earthquake unleashes the unthinkable on the world: fire-breathing dragons.
Chaos erupts as people flee for their lives, and Bailey survives only because she is somehow immune to the dragons' flames. In the midst of the mayhem, Bailey is helped by a shape-shifting dragon named Aidan, who recognizes Bailey is a dragon slayer and will be an essential ally in the power struggle between—and within—the dragon clans.
Natural disasters intensify and dragons lay waste to the world as civilization all but collapses amid the loss of electricity and running water. Roving gangs prowl the debris-filled streets, and Bailey and her friends manage to find refuge in the university library. As her relationship with Aidan deepens during private training sessions, Bailey must learn to harness her newfound skills or see everything she knows and loves destroyed.
Stalked by Flames is a gritty urban fantasy about a woman's journey into a dark new reality she never could have imagined.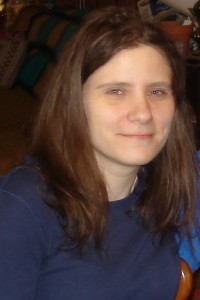 Website: http://www.susanillene.com
Amazon Author Page: https://www.amazon.com/Susan-Illene/e/B00B0UDJFC/
Author Bio: Susan Illene served in the US Army for eleven years and worked as a human resources specialist and an Arabic linguist. She served two deployments to Iraq, and after leaving the army, she studied history at the University of Oklahoma. She and her husband currently live in Oklahoma with two high-maintenance cats doing their best to help her write her books.
In addition to Stalked by Flames, she is also the author of the bestselling dark-fantasy books, the Sensor Series.