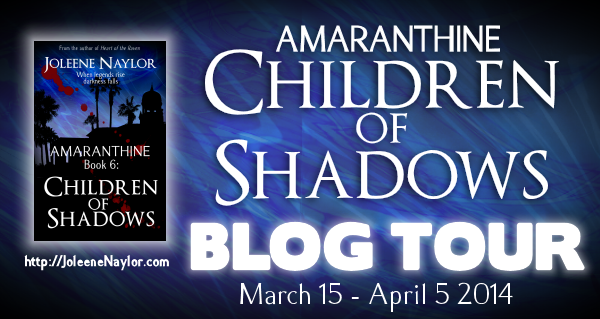 Hello! My name is Joleene Naylor. I'm the author of the Amaranthine vampire series. I'd like to thank Donna for allowing us to come by today as part of the blog tour for my newest release, Children of Shadows. Since Jorick and Verchiel have both had interviews on the tour, I thought it might be fun to interview the protagonist of the series, Katelina.
Joleene: Would you like to tell us a little bit about yourself?
Katelina: I suppose. Hi. I'm Katelina. I'm twenty-five. I used to work for the newspaper until I met Jorick. He brought me into the secret world of vampires and darkness, and nothing has been the same since.
Joleene: You don't regret that, do you?
Katelina: No, of course not. It's not like I was really going anywhere, and I wouldn't want to miss Jorick. If I have to deal with the blood and the nightmares to be with him, then it's worth it.
Joleene: Have you told him that?
Katelina: Um, sort of. Look, don't start pushing commitment crap at me, all right? He knows I love him. I know he loves me. Let's leave it there for right now.
Joleene: And that's why we're on book six and you're *still* human. Most normal protagonists would have been turned by now.
Katelina: Excuse me if I'm not normal. I'll get turned when the time is right. There's no need to rush into things.
Joleene: No, because you *always* think things through. *sarcasm*
Katelina: Sometimes I'm a little… rash. But looks who's talking? You used to kill everyone off right and left, and now you're sorry for it.
Joleene: This isn't about me, and for your information we're due for some deaths, so you'd better behave or it might be you. Anyway, what is it about Jorick that makes him worth all that?
Katelina: Seriously? He's gorgeous – long black hair, dark eyes, perfect pale skin – he's sexy, smart, strong – a total alpha vampire – he's romantic and he has just enough of a tragic past to be hot but not enough to be whiny or broken. Oh, and he actually apologizes when he's in the wrong. Some of the time, at least.
Joleene: He has his bad traits, too.
Katelina: Well, yeah. Sometimes he's aggravating. And stubborn. And he has this habit of trying to protect people by withholding information. That's pretty annoying. And he thinks that just because he's five hundred years old he knows more than anyone else. Not to mention he's convinced he's the only thing that stands between the world and complete chaos. Oh, and he's nosey-
Joleene: Moving on, would you like to tell everyone a little about the newest book?
Katelina: Should I just read what you wrote up for me to say? 'Children of Shadows opens with the beach vacation Jorick has promised me for the last four books. It ends too soon with a trip to Munich, Germany, where we're supposed to testify to the head of all the vampires in the world. Things spiral from bad to worse when an extinct cult resurfaces and starts attacking vampire citadels. Ume, a mysterious vampiress who claims to know one of our traveling companions, offers the help of her secret organization, but can we even trust her? And if the Children of Shadows target Munich, will we survive?'
Joleene: I knew if I let you really sum it up you'd take too long. What's your favorite part of the story?
Katelina: The first chapter, when we're still on the island. Everything after that-
Joleene: *cough* is action packed and exciting? What event in the book do you think is the most defining for you as a character?
Katelina: I think the first night in Finland shows how much my perceptions, not only of vampires, but of the whole vampire thing, have changed. If that had happened in the first book there's no way I'd have gone along with it.
Joleene: Before we go, tell the readers why they might want to check out your story.
Katelina: If they're looking for a more realistic view of what dating a vampire is, then they should try out the series. Or if they don't mind some gore with their romance. Or if they're just looking for an exciting read. They don't have to start with book 1 – though it's a series, each book is written so that they can pick up wherever they want and still know what's going on.
Joleene: Thanks so much for cooperating (for a change), thanks to Donna, and thank you for reading. Be sure to enter the blog tour giveaway for a chance at an Amazon gift card among other cool prizes.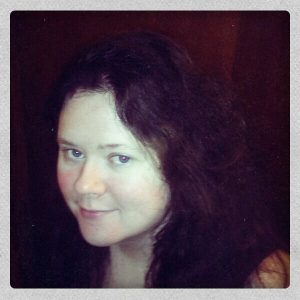 Bio:
Joleene Naylor is the author of Amaranthine, a paranormal series where vampires live in the shadows and don't sparkle. In her spare time she is a freelance artist, book cover designer and photographer. You can find information on all of her pursuits at her website http://JoleeneNaylor.com . She also maintains blogs full of odd ramblings and hopes to win the lottery. Until she does, she and her husband live near Bolivar Missouri with their miniature zoo and a couch coated in cat fur.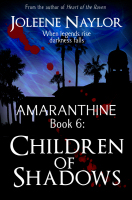 Blurb:
The sixth installment of the Amaranthine series pulsates with the dark blood of vampire lore.
The Children of Shadows, a vampire cult not seen for hundreds of years, resurfaces to wage war on the vampire guilds. Led by a familiar face, the cult wreaks havoc while Katelina and Jorick are trapped in Munich. Ume, a mysterious vampiress, claims to know Verchiel and offers the help of her secret organization. But can they trust her?
As mysteries are solved, new ones appear. Why have the Children of Shadows returned, and is it really a former ally that leads them, or a look-alike?
Legends rise and secrets are revealed in a world where vampires walk, drenched in blood and shadows.
Buy links:
Paperback – https://www.createspace.com/4668712
Amazon Kindle- http://www.amazon.com/dp/B00IZ6OX18
B&N NOOKbook – http://www.barnesandnoble.com/w/children-of-shadows-joleene-naylor/1118473860?ean=2940045616157
Smashwords – http://www.smashwords.com/books/view/403239
itunes – https://itunes.apple.com/us/book/children-of-shadows/id811435603?mt=11&uo=4
My Links:
website- http://JoleeneNaylor.com
author blog: http://joleenenaylor.wordpress.com/
FB author page: https://www.facebook.com/joleenenaylorbooks
twitter: http://twitter.com/joleene_naylor
goodreads: http://www.goodreads.com/author/show/3165393.Joleene_Naylor
facebook profile: http://facebook.com/joleene.naylor
pinterest: http://www.pinterest.com/joleenenaylor/boards/