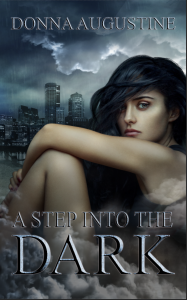 Copyright © 2017 by Donna Augustine
All rights reserved.
No part of this book may be reproduced in any form or by any electronic or mechanical means, including information storage and retrieval systems, without written permission from the author, except for the use of brief quotations in a book review.
Chapter 1
Knuckles hit the wood of my front door.
Over, and over, and over again.
That was the sound that woke me from where I'd been asleep on the couch. Not an alarm for work. I'd stopped showing up there weeks ago. Not family. I didn't have one of those anymore. And not friends. I'd never had many of those, and this past month had taken care of the few I'd had left.