My good friend, and great author, Donna Taylor has just released her second book in the Copper Ridge Series! You don't have to take my word on her being a great author, either. Just check out the excerpt below.
Blurb:
Kelli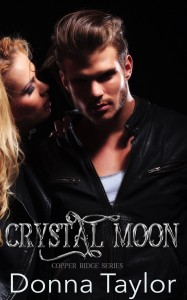 I lived a life of privilege among the elite of Little Rock. It isn't until my adoptive father dies that I learn everything I grew up believing was a lie. My search for the truth leads me to Copper Ridge, a small town my momma never wanted me to know about. Turns out, finding the truth isn't the hard part. It's surviving it.
Sawyer
I've lived my life and built my businesses in the shadows of society. It's only when I start to move into the light that things become complicated. Add a debutante wanting a job in my bar and complicated become dangerous. A woman like her can't survive in my world. But once she's in it, I'm not willing to let her go. She needs my help. The question is, if I help her, will she survive me?
Read the prologue and first chapter below:
Prologue
Sawyer
"What the hell's the matter with you? You're squirming around like a kid about to piss his pants. You got something better to do than explain what the fuck's been going on with you lately? When did you decide it was okay to piddle ass around on a job instead of finishing it?" I gave the mechanic, Grady Wilks, my don't screw with me stare. I didn't waste time on deadbeats, but Grady had always been a friend worth spending time on.