Before I was a writer, I was a reader. One of my favorite authors is Karen Moning. So for this blog hop, I've decided to highlight my favorite romance from her, The Dark Highlander. I think this is the first book in which she really starts to write a darker hero. This trend in her writing carries forward into her next book and also her Fever Series, another absolute favorite of mine.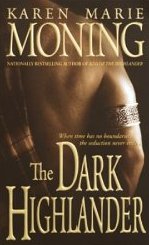 From his penthouse lair high above Manhattan, Dageus looks out over a glittering city that calls to the darkness within him. A sixteenth-century Scot trapped between worlds, he is fighting a losing battle with the thirteen Druids who possess his soul, dooming him to an eternity of sexual pursuit. When Chloe Zanders, student of antiquities, is drawn into his world, she finds the insatiable alpha male an irresistible lure.Before long, she is caught up in an ancient prophecy that will sweep her back into time to medieval Scotland. Plunged into a world of timeless magic and dark seduction, she will soon face the challenge of a lifetime: fighting thirteen evil spirits for the heart of one irresistible man….
To help you on your way to reading this great series, I'm giving away a $10 Amazon gift card.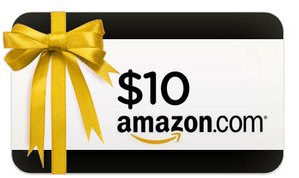 Don't stop here! All of the sites below are offering up their own giveaways!