Ollie Wit
---
A Step into the Dark (Book One)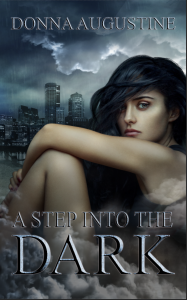 Ollie Wit is the strongest Shadow Walker born in decades but it's a gift with a steep price.
Walking in the Shadowlands can bring untold powers and spells, and even greater risks. Every step into that other world brings her closer to the monsters that have haunted her since a child, destroyed her family and wreaked havoc all around her.
Kane knows Ollie is the key to getting the spell he needs and he's the answer to ending her torment. But it's a bargain that brings her closer to her own destruction. Even if she succeeds, will she be able to walk away from the newfound power that comes with walking in the Shadowlands?
Walking in the Dark (Book Two)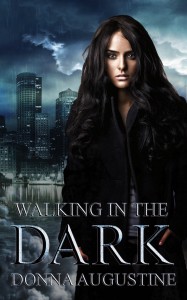 Some people find power in the light. Others are meant to walk in the dark.
Ollie Wit left it all behind: a new home, friends who saw her as something more than a fragile shadow walker and a budding relationship with Kane. She did it all in an effort to shield Asher, who should've never been able to escape the Shadowlands.
Now her money is gone, her hopes of saving other shadow walkers has slipped through her fingers, and Kane won't speak to her. She's been abducted by leprechauns, who think she has committed an unspeakable crime. The vampires want her dead and there's a crawler blowing up End of the Rainbows. Kane might not want to work with her, but he's going to have to because all hell is breaking loose in Boston.
---
Wilds Series
---
Book One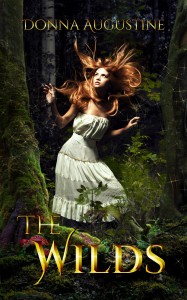 I met a Plaguer today, one of the very few who survived the last outbreak of Bloody Death. She said horrible things about me and my companions. We all called her crazy afterward and claimed this was the reason they needed to be locked up. They spread lies that could hurt our fragile world, nearly brought to extinction 150 years ago.
But here's the catch: she was right about me. I have a niggling fear that she was right about my friends, as well. What if the Plaguers are right about the people in charge? What if they are right about everything?
This book is for all the Plaguers, the truth sayers branded and marked as liars, often hunted and sometimes forgotten. This book is for the girl who was right.
The Hunt (Book Two of The Wilds)
The Dead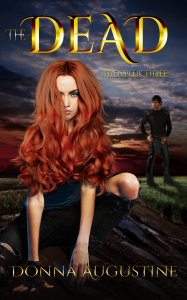 The Magic

 Karma Series
---
 Karma (Book One, Karma Series)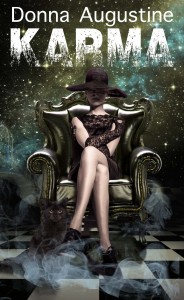 People say karma's a…well, you know. Personally, I don't think I'm that bad.
It's not like I wanted this job. I wasn't even in my right mind when I accepted
the position.
Now, I'm surrounded by crazy coworkers like Lady Luck, who's a bit of a tramp,
and Murphy's Law, who's a bumbling oaf. But the worst is Fate. He's got a problem with transfers like myself, and I have to see him constantly. It's unavoidable. We're hunting the same man, my murderer.
---

Jinxed (Book Two, Karma Series)

---
 Fated (Book Three, Karma Series)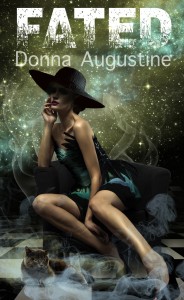 ---
Dead Ink (Book Four or Standalone)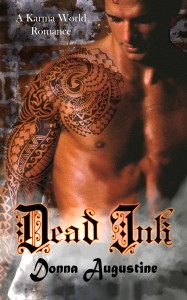 ---
Alchemy Series (The Keepers Series)
The Keepers (Book One)
The Alchemy Series Book One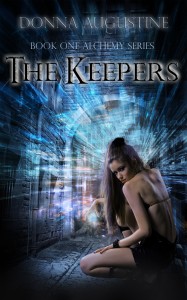 Two days ago, Jo Davids was a waitress by night and a college kid by day, with the unnerving problem of objects floating around her.
One Day ago, Jo's sexy boss, Cormac, noticed her for all the wrong reasons when she witnessed a man transform into a monster in the basement of his casino.
Today, Cormac ordered her shot.
If he's real lucky, she won't die. Because if she does, all hope is lost.
---
Keepers and Killers (Book Two)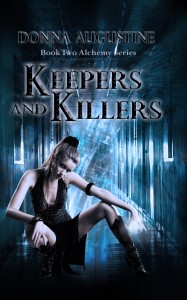 ---
Shattered (Book Three)
---
Redemption (Book Four)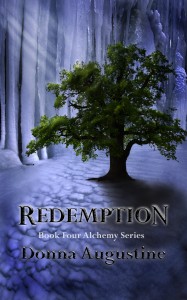 ---
What people are saying about The Alchemy Series…
"I was hooked instantly and emotionally invested before I knew what hit me. " – I Smell Sheep
"Awesome urban fantasy that I enjoyed as much as Kim Harrison, Keri Arthur and similar . Nicely written with great characters and the story kept me hooked from start to finish I couldn't put it down. "
"If you love the Kate Daniels series then The Alchemy series is for you."
"Another stunning 5***** star read from Donna Augustine! I (personally) can't wait for book 3!"